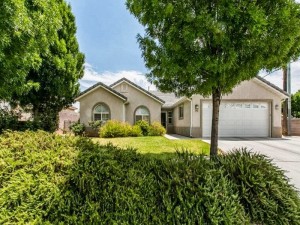 Here's another chance to see the amazing Sage Creek home! This amazing property is a bargain at $195,900. This home won't stay on the market for long, so get in there this weekend and put in an offer.
Renae Stucki Realtor will be on the property from 10am to 1pm and will conduct tours for all visitors. Here's your chance to meet this dynamic and exciting agent in real life. Take some time to get to know her and discover she's the right agent for you.
With the government shut down in full effect, I'm sure you're wondering how it's going to effect the housing market. We can already see some impact on the markets. And it won't take long before those figures influence interest rates. Banks will start to feel hesitant to loan and that will drastically effect your ability to get a mortgage.
This blog is a great place to stay in touch with what's happening in the Southern Utah market and also to get some reasonable information on how these things will effect you.
Stop in and meet Renae on Saturday and ask her questions about your opportunities and options buying or selling a home right now. She'll be happy to help you make a decision. After all, her goal is to make your dream home come true.