One thing Renae Stucki Realtor can say with absolute certainty about Southern Utah is that rain is not one of the reasons people come here.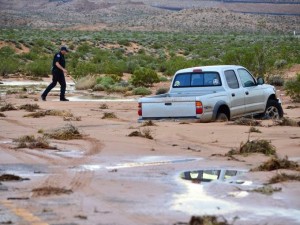 With the crazy rain we've had these past few weeks, I'm sure most of us are ready for it to go away for the rest of the year. And considering the damage its caused, that would probably be for the best.

But there is one aspect of the rain I wanted to point out. Because when it rains, it's absolutely one of my favorite times to be in Southern Utah. The moisture cleans everything out of the air and the skies become clear and crisp. The dramatic colors of this amazing desert burst out at you and deepen in intensity and brilliance!

I love driving out through Ivins and through Shadow Canyon when there's a rainstorm. You can see the waterfalls cascading down the sides of the red cliffs from the pools up above. It's breathtaking!

The lovely parks these communities have created come alive as well. The greens and browns leap off the trees and seem to sparkle with an inner glow.

Maybe it's because rain is such a rarity here that it has such a huge impact on the desert. Or maybe it's because we get used to seeing the pastel colors as if they were painted against the horizon like giant backdrops from a movie set. When that air gets clear all of the mystery and magic of those horizons jumps sharply into focus and become real. Real enough to touch.

So even though the rain may cause flooding and damage, it's a wonderful part of Southern Utah not enough of us are enjoying. The next time it rains, take a drive, get some fresh air and go watch your favorite view. See if it doesn't have a huge impact on you as well.

Renae Stucki is the only option in real estate in Southern Utah. Call today with any and all of your real estate needs. We make dream homes come true!