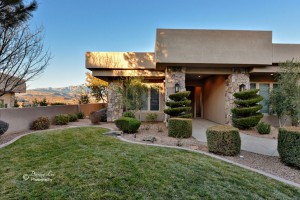 Oh My Gosh!!!! Look at this gorgeous property! And starting tomorrow until Saturday, Renae Stucki will host an open house for this incredible home! The Taylor Stucki Realty Group is proud to announce this beautiful 3 Bedroom, 2 Bath Home in the exclusive Stonecliff Subdivision is currently available to purchase at an extremely reasonable price! This is the chance of a lifetime, folks!

If you'd like to see more pics of this marvelous property, go here and see what's in store! Then head on over and meet Renae!

Here's just a sample of what you'll find inside:

Exquisite Cherry cabinets with granite counter tops and Slate flooring! The counter tops and the tile flooring are all new. The unit has recently been painted as well. But let's not forget the most important feature this property has… LOCATION!

Stonecliffs is considered an exclusive community because of the views their lots offer. This is truly an awesome opportunity for some lucky investor! Don't let this one slip through your fingers.

We're hoping to feature an interview with the buyer when the deal is finished. Maybe that buyer is you! Head on over to 1812 S. Paragon Dr. in Stonecliffs tomorrow through Saturday and get a taste of what luxury living is all about!