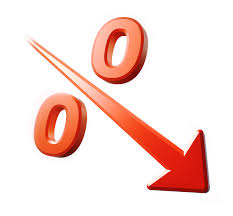 At the Talylor Stucki Realty Group, when it comes to mortgage rates, we've been hearing everyone saying, "There's no place to go but up!"

Apparently, that's not true. Mortgage rates dropped again this week with the 15-year fixed rate hitting a record low! According to Freddie Mac, the 15-year rate hit 2.56% down from the previous 2.61%. A year ago, the rate stalled out at around 3.07%.

With the Fed announcing it will continue to purchase mortgage backed securities and treasuries at a rate of 85 billion a month, homebuyers and sellers have a great advantage in moving properties right now. Even with home values starting to rebound, the lower interest rates continue to help offset the increased prices occurring around the country.

Southern Utah is a great place to see this in action. As one of the major markets affected by the economic downturn, there was a surplus of properties on the market. With the interest rates remaining low and decreasing, we've been able to see the area market recover quite a bit. New home sales are growing and properties appearing on the market in certain price ranges are being snapped up faster than candy on Halloween.

If you've been giving some thought to buying or selling, contact the Taylor Stucki Realty Group and let us show you how the super low interest rates can work for you.