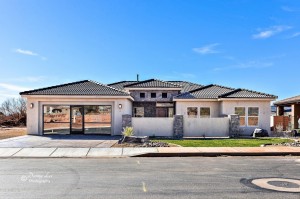 Welcome to the new Taylor Stucki Realty Group Blog! This blog is our way of sharing information, keeping you up to date on what's happening in the Southern Utah market and getting our ideas and thoughts out there. Let's start by telling you a little about us!

We're a Realty team associated with Keller Williams in Southern Utah area. Comprised of Brent Taylor and Renae Stucki, we're a smaller group focusing on the needs of our clients in finding just the right property at the right time.

It's an exciting time in the Realty industry. With the economy on the rebound and interest rates still low, there's never been a better time to buy, buy, buy! And that's where we come in! You get agents dedicated to finding you the right property. You get agents who negotiate on your behalf and work to achieve the price you need to fit your budget. You get agents who know the market and bring years of experience to your deal ensuring you get what you're after. In short, you get the best local agents helping you throughout the entire process.

We want you to check back often and regularly as we feature all kinds of information in this blog about the Real Estate market, tips for home owners and buyers, what's happening in Southern Utah and features on local properties for sale. We'll keep you entertained and informed as you go about your business of shopping or selling in the Southern Utah Real Estate Market. Make sure you come back soon.