For those of you not in the know, Renae Stucki Realtor wanted to share some information concerning a popular festival happening in Washington County this week. Events started Wed and will run through Saturday so you've got two more days to enjoy the shopping, entertainment, rides and events all happening in the city of Hurricane during the annual Peach Days Festival.

You can download a schedule of events by going to the official website HERE.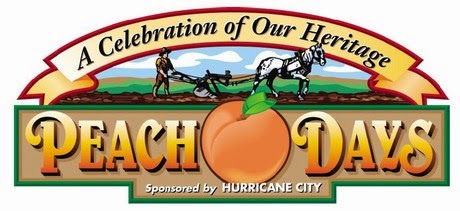 I'm not exactly sure how many years the festival has run, but I have heard a lot about it this week as I've inquired about some of the entertainment activities and booths they have set up. This really is a huge event for Hurricane City and a lot of people travel in from all over Utah and surrounding states to celebrate and enjoy the harvest.
Why not take some time this week and enjoy some of the wonderful tastes of Hurricane's Peach Days… Then contact Renae and enjoy a tour of some of Southern Utah's most promising properties.