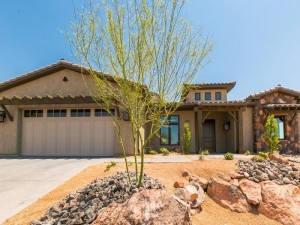 The Taylor Stucki Realty Group is pleased to showcase this beautiful home located at 1142 W Cresole Dr. in the exclusive Whisper Ridge subdivision.

This subdivision is located behind the black hill in the center of St. George city. It's a brand new contemporary home that's just complete and ready for move-in! It features granite, wood floors, designer carpet, high quality light fixtures and low maintenance landscaping. The home is above average in every way!

We've showcased this home before because Brent Taylor created a video tour of this home. You can find the link to this tour HERE. And after you've taken the time to check that out, contact us today for your private showing in real life and let us make your dreams come true!