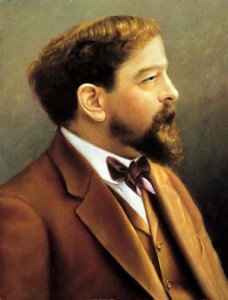 Achille-Claude Debussy was a French composer. Along with Maurice Ravel, he was one of the most prominent figures associated with Impressionist music, though he himself intensely disliked the term when applied to his compositions. In France, he was made Chevalier of the Legion of Honour in 1903. A crucial figure in the transition to the modern era in Western music, he remains one of the most famous and influential of all composers.

His music is noted for its sensory component and frequent eschewing of tonality. Debussy's work usually reflected the activities or turbulence in his own life. In French literary circles, the style of this period was known as symbolism, a movement that directly inspired Debussy both as a composer and as an active cultural participant.

Now you're asking yourself… Why would the Taylor Stucki Realty Group be concerned with Claude Debussy? What does he have to do with real estate and the Southern Utah market? The answer is: Nothing really. However, St. George is a cultural place with many outlets for cultural expression. From music to theater, art to dance, this area is a vital center for culture in the American Southwest.

This is a place where Debussy is still remembered and his music appreciated. So, in honor of his birthday, August 22, 1862, we're writing about Debussy and paying homage to his incredible work.

Maybe it's time to take a closer look at Southern Utah as a place to settle down. Contact us today and we'll help you find a home in this Debussy friendly community. Let us make your dreams come true.