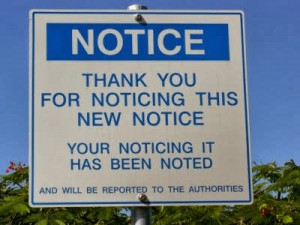 Renae Stucki Realtor is pleased to announce the winner of our Saturday drawing! The lucky visitor to our Open House is…. Mr. Darren Eades!

Mr. Eades probably wasn't expecting to win when he stopped in to view our Open House this weekend. Nevertheless, he put his name in and won the drawing! Congrats! He will receive one of our incredible hand made Trouble board games. This fashionable game board will make an excellent decorative piece and is even more fun if you actually play it.

In addition to the Open House winner, we wanted to share a link to a site with 12 Absolutely Hilarious Real Estate signs. They're funny and worth a browse. Click on the Notice sign to visit the site.

And remember, Renae Stucki is the right agent for you. Buying or selling she'll make your dream homes come true! Call today!