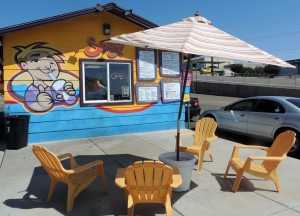 So we were sitting around at the Taylor Stucki Realty Group wondering what were some of the unique things to St. George. What made this place so great? And we decided to make a drink run. Where did we go??? Swig of course! You can access their website HERE.

Swig is a local company specializing in treats and drinks. My favorite is the Mountain Dew with the Mango Puree shot! The Bubble Teas are incredible and my sister can't stop eating the sugar cookies.

This franchise is something of a local success story. You can't drive by one of their locations without seeing cars lined up at the drive through. This place is truly amazing and a great reason to live in Southern Utah.

Both St. George locations are located in St. George city proper. One is near the DSU campus and the other is at the West end of St. George Blvd.

Do yourself a favor and stop by today. Try one of their original drinks and then call us up and let us help you move into your dream home. All it takes is one call.

BTW, we're looking forward to seeing many of you this weekend at our Open House. Check Monday's blog entry for more details.