Renae Stucki Realtor is excited and pleased to present a new featured property this week! Located at 31 S 500 West in La Verkin, UT, this 4 bedroom, 3 bath home is a classic delight in every way imaginable!
In the past, few residents of Southern Utah would look to outlying communities like La Verkin to find housing, but as the area has grown and developers have started building heavily in these new areas, that stigma has dropped away like an old habit no longer needed. And at $199,900 this is the perfect opportunity to get into a family home without breaking the bank.
The first pic I'll show is the outside of the home. You can see it's a lovely cream color brick exterior. The second photo shows the living room area and the final pic shows the Kitchen with tile flooring. This home has been loved, cared for and upgraded over time. It's a place you can already feel a strong sense of welcome and comfort.
You can view more pics by following the link to our site and viewing it there. Or you can just click HERE. I'll also post a link to our Craigslist ad for this property right here:
http://stgeorge.craigslist.org/reb/4672335361.html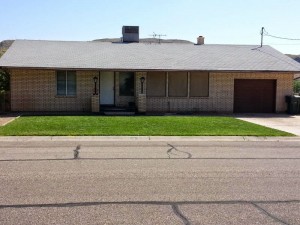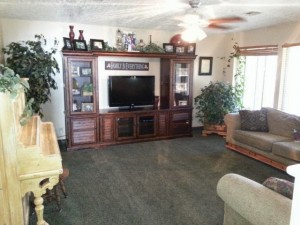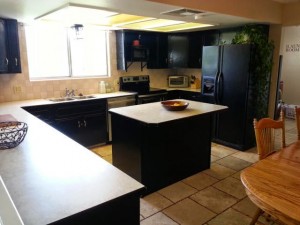 The Circlepix ad is forthcoming but check back and we'll let you know when it's up.
We've got more exciting news for you in other areas as well… The Shadow Mountain property, located at 52 N. 1250 West saw a $5,000. price reduction today! We'll also be hosting an Open House there this Saturday from 10am to 3pm. We've taken the time to set up a tour for you… Now all you have to do is show up and enjoy it.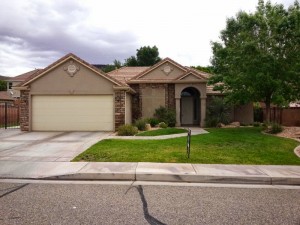 We'll share more news on the Shadow Mountain property tomorrow in anticipation of the Open House. But don't get bogged down by one property… Why not take a drive out to beautiful La Verkin this weekend and check out that home as well???
Consider all your options and then call Renae Stucki and let us help you make your dream home come true!