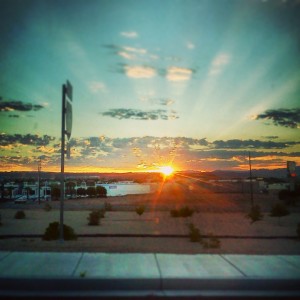 This time, the Taylor Stucki Realty Group wanted to share this beautiful sunrise taken by an early morning jogger in Southern Utah. There's nothing quite as beautiful as the sun coloring the red and orange desert hues with its golden rays.

This is another majestic pic taken by a reader and intended to demonstrate how lovely the area really is. If you have lived here or are familiar with the area, you already know how amazing it really is. If you're not, then maybe it's time to discover for yourself just how wonderful St. George can be.

It's time to contact one of the agents from our office and start looking for your dream home.