Lime Realty Group has been sending you some really great gift ideas for Christmas this year and I think you'll agree with me when I say, this is by far one of the best….

Did you know…

Neiman Marcus has negotiated a limited edition Maserati Ghibli S Q4 as one of their exclusive gifts you can guy this year????

This 100th year anniversary precision vehicle clocks in at a cool $95,000. Here's a taste: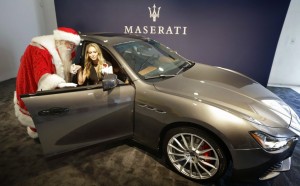 Wanna check out the online page??? Here's a link to follow:

http://www.neimanmarcus.com/christmasbook/fantasy.jsp?cid=CBF14_H7M40&cidShots=a,b,m,c,e,z&r=cat24050744&rdesc=The%20Christmas%20Book&rparams=xpage%3D58&icid=pdp_cb14maserati_fb

So what do you think??? Is there someone in your life who cares enough to put this collector's edition vehicle under your tree???

Let us know and then maybe consider buying a house. From us!

Lime is the clear and only choice in Southern Utah real estate.