Lime Realty Group has put together advertisement flyers for the two properties we listed last week….

2115 E. 575 North in St. George, UT and 1840 Cactus Dr. in Santa Clara, UT. I've just received the flyers and we're anxious to show them to you. Here they are: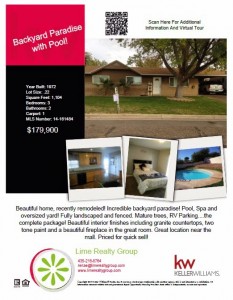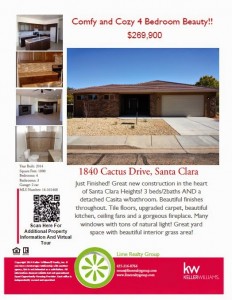 Even more good news. Tomorrow we should have a new listing to tell you about and we've got a price reduction announcement to share. So check back to morrow and we'll share more exciting info proving Lime is the only choice in real estate.