Holy smokes, we've got a lot to show you today! Renae Stucki Realtor have a new home featured for this entry. It's 1134 E. Sherman Circle in St. George, UT. Here's a photo!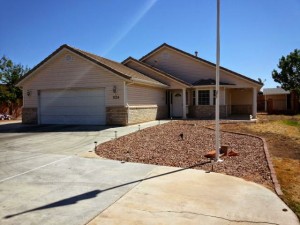 This is a great property because it's really secluded and offers a huge degree of privacy. Renae has made a flyer for the home and it will be circulating very soon. We're going to include a copy of it here for you to check out: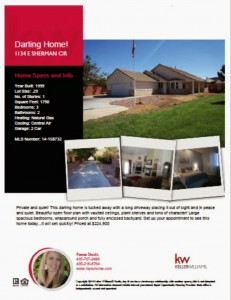 We've also featured the property in a Craigslist ad and you can find that ad by clicking HERE.

This private and quiet home is tucked away with a long driveway placing it out of sight and in relative peace. Beautiful open floor plan with vaulted ceilings, plant shelves and tons of character! Large spacious bedrooms, wraparound porch and fully enclosed backyard… It doesn't get any better than this, folks.

This one is a must see. Call Renae today to schedule your appointment and tour this property ASAP.