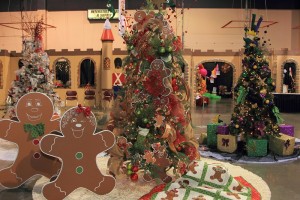 Renae Stucki Realtor has an exciting announcement. It's time for the Dixie Annual Jubilee Of Trees Festival! The picture in the photo shows some of the trees from last year and gives you a taste of what the show is like. The Trees are auctioned off at the start of the festival and all the proceeds go to help the Dixie Medical Center Foundation.

Each tree has a theme and the winning bid wins not only the decorated tree but all items included with the tree display. It's an exciting charity event and one that can help put even the biggest Scrooge in a holiday mood.

The event runs from November 20-25. So don't hesitate to buy your tickets and show up. It will be worth your time to come out and enjoy this incredible event. You can find out more information concerning the Jubilee and ticket prices for special events by checking out their website HERE.

Call Renae Stucki today to get more information on how you can make Southern Utah your home town.