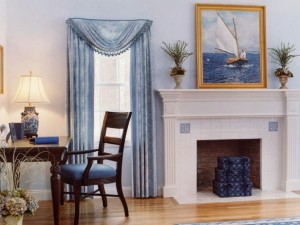 One of the most important pieces of advice Renae Stucki Realtor gives clients who are seeking to sell their home is to stage it for buyers who will come through.

Staging is one of the tricks agents use to sell properties and increase the sale price. Often times, staging for a little money can increase the profit on a property by thousands of dollars.

We recently ran across an article on HGTV's website with 15 tips for staging a home and you can read the article HERE. The first picture you see in the blog is taken from the site and is used to describe the first tip of removing clutter and all excess material.

Having fewer pieces of furniture scattered around the room in an appealing fashion can make the room look inviting and larger than it is. This is a great photo demonstrating how effective this tip actually is and you'll be amazed at some of the other tricks of the trade. There's enough here to really blow your mind.

The next time you visit an Open House or a furnished Model Home, you'll know exactly what's been done and why.

As always, Renae Stucki is an incredible listing agent. She works to find potential buyers for her clients properties. She hosts Open Houses and provides drawings along with other incentives to drive home shoppers to you. Because the house you're selling is someone's dream home. And she wants to make their dream home come true. So do you! Call today.