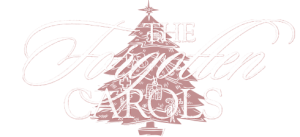 Renae Stucki Realtor is a huge fan of this wonderful Christmas story by acclaimed writer, actor and director Michael McLean, The Forgotten Carols!

And it's our pleasure to announce, this week, on the 19th and the 20th, you can see this amazing productions right here in St. George.

A production of Dixie State University, The Forgotten Carols is touring the west and will only be here for those two nights. It's not too late to buy tickets and you can find them at the show's website by following this link HERE.

Why not make this season magical and take your family to this holiday classic? What an amazing way to celebrate a white and beautiful Christmas. And then, take the magic with you into real life by contacting Renae Stucki and buying your dream home. It's the right time of year to make dreams come true and she can help. Call today.