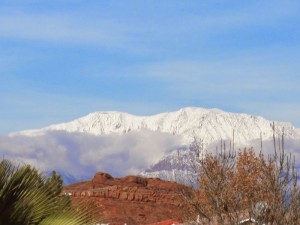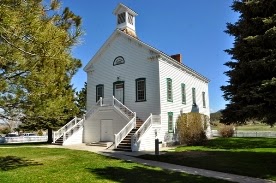 Renae Stucki Realtor wanted to take this opportunity to discuss another amazing feature of the area. There's an amazing mountain range to the north of St. George called Pine Valley. These mountains are a range considered part of Dixie National Forest and is bordered by the Red Cliffs National Conservation Area to the south.

The mountains are formed from the Pine Valley Laccolith, which is the largest laccolith in the United States and possibly the world. A laccolith is a mound caused by magma injected between two layers of sedimentary rock.

There's a reason I wanted to bring up Pine Valley today. Tomorrow I'm going to do a feature property post and I'm going to feature a cabin located in the Pine Valley township. It's an amazing location and very picturesque. Pine Valley has a history of being a getaway of sorts for the residents of Washington County. A place people go camping and fishing. Many locals keep cabins in the township.

I'm including a couple photographs. One of the mountain range as seen from St. George. Second pic is of the old church in the township. One of the oldest LDS churches still being used in Utah. It's an amazing landmark and a wonderful place to take photos.

Anyway, do a google search and check out more information about Pine Valley. And then come back tomorrow for our featured property entry.