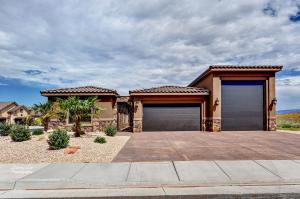 One of the best aspects of working at the Taylor Stucki Realty Group is seeing incredible homes with unique floor plans and interesting features. This home certainly qualifies and it's located in one of the best subdivisions in the Southern Utah area.

For those of you who attend the Parade of Homes each year, Dixie Springs has built quite a reputation as a place where innovative builders create some magnificent homes! Quality, luxury and diversity are the words that come to mind when one describes the homes located in this community.

It's located near Sand Hollow and close to the Hurricane Walmart. If you're out and about this coming weekend, treat yourself to a visit and see what all the fuss is about. Be prepared to be stunned!

As always, supporting our Open Houses is a great way to see some prime real estate! Who knows, maybe this home is perfect for you! Come by and see.