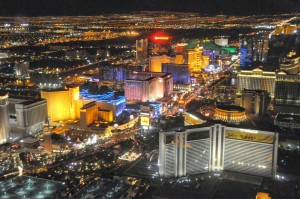 Today, Renae Stucki Realtor wanted to take a minute and talk about a big reason people live in Southern Utah. And it's not exactly what you'd expect.
We've all heard the stories and seen the movies about Las Vegas. Media is full of wild parties and adventures had by people who come to the desert oasis to let it all go. What most people don't realize is there's an entire city built up around the strip. A city rich with culture and diversity.
Crime rates can be fairly high in Las Vegas. And many residents of the slower paced life Southern Utah has to offer enjoy the relative safety and clean environment St. George and surrounding towns has to offer. But they also appreciate the proximity to Las Vegas.
At a little over 100 miles Southwest of St. George, Las Vegas is a destination one can make fairly easily. You can take a day and visit the city for shopping, or a night out. The 1.5 hour drive is a great time for conversation and can easily set the mood for a romantic dinner or an exciting concert. Many Southern Utah residents regularly take in shows at the big casinos. Especially the Cirque shows like Ka, O, Zumanity or even Mystere.
With a number of famous restaurants and fine dining options, Las Vegas is also a place worth exploring for food options. And let's not forget the many exclusive and fascinating stores.
There is also the opportunity to play table games and gamble on slot machines.
With so many entertainment options, living this close to Las Vegas has its advantages. But maybe the heavy traffic, high crime rates and abysmal air quality discourage you from actually living in the city. St. George has a slower paced life style. It's much cleaner and is less expensive. Your dollar will still buy a lot more home than in the Las Vegas area.
So maybe you want the value of Vegas without all the downsides… If that's the case, call Renae today and let her help you find the home that's just right for you. Get your fun in the sun and enjoy your life at the same time. Call today.