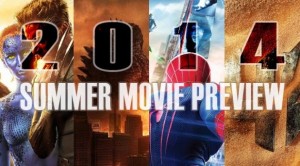 Renae Stucki Realtor is always thinking about ways to beat the summer sun and enjoy the long lazy days of summer with your kids.

Why not take in a matinee? This is a promising summer especially for young kids who love super heroes. Spider-Man swings back on the big screen for his second film. Captain America is back in an action packed adventure tying in with the other Avenger movies and the Shield television series. Marvel's famous mutant team, the X-Men return for a dark but exciting time travel adventure.

But if super villains and action isn't your cup of tea, then why not try the cartoon, Rio 2? A fun frolic through the Amazon rain forest in search of a lost tribe of rare birds…
There are other films out as well… The frightening power of the gigantic Godzilla and the fearsome threat of the Decepticons in the next Transformers movie. With so many options out there, you're sure to spend more than one afternoon in the air conditioned space of a movie theater enjoying a refreshing beverage and watching an amazing film.

Check back later and we'll update you on some family friendly films for your summer time entertainment dollar.

And as always, why not take the great weather as a sign to get out and start searching for your new home?

Call Renae Stucki today for all of your real estate needs. We're ready to make your dream home come true.