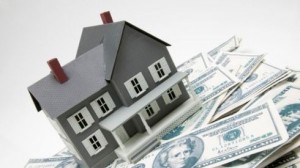 At the Taylor Stucki Realty Group we've noticed one of the biggest challenges buyers face is competition with investors.

With so much inventory on the market from foreclosures and short sales, investors looking to snap up rental properties have been one of the most important and vital driving forces in the real estate market. They've sustained the sector while the economy was down.

But this is a transition period. As home prices increase, investors will still look for opportunities to buy excellent properties for extremely good deals, but it gets harder and harder to justify the expense as prices start to settle back to a normal range.

Still, you may come into competition with an investor while you're shopping for a home. As we've talked about in previous entries, the inventory coming on the market right now represent more traditional home sales. Since they aren't regulated by banks like foreclosures or short sales, there are some things you can do to help a seller choose your offer.

Put yourself in the seller's shoes for a second. Imagine you're putting your home on the market. This is a place you've lived in for years, probably raised a family in and now you're ready to move on. Most seller's have an emotional attachment to their properties. And most want to know it will go to someone who will value it as much as they did.

When you submit your offer, take some time to write a letter of introduction about yourself, your positive thoughts on the property and what you hope to achieve with it. For example, you may be looking for a home with more rooms because you want to start a family. Sharing this information with a seller can help swing the decision your way if you end up putting in an offer against another buyer. The seller may choose a lower offer if they feel the home will be appreciated and cared for.

It's not always the best decision financially, but it can be the best decision emotionally for a seller to make.

It's time to stop dreaming and start making your dreams of home ownership a reality. Call the Taylor Stucki Realty Group today and get started!