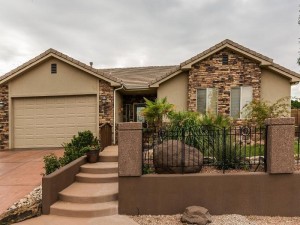 Renae Stucki Realtor is pleased to announce an open house this Saturday September 21, 2013 from 10am to 2pm. The property is located at 584 N. 1620 West in St. George, UT. This amazing home features a gorgeous and functional floor plan with an awesome pool, water slide and two water features. There's RV parking, 4 bedrooms and an office/separate living room off the main entrance. Tile and wood flooring throughout, no carpet! Great location! And a fully fenced backyard.
And while you're at it, why not stop by our website and check out more information concerning this property. You can find the direct link to this house by clicking HERE.
We will feature a drawing for a handcrafted Trouble game so stop in and check out the house and get entered to win. Renae Stucki invites you to make your dreams of home ownership come true. Contact her today and let her help you find your perfect home!