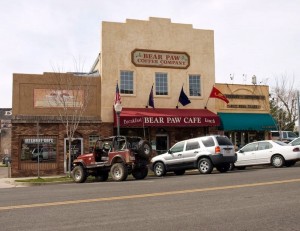 Renae Stucki Realtor wanted to take a minute today and give a shout out to another incredible local business! The Bear Paw Cafe. Located on St. George's main street, this little spot is a local favorite for breakfast and offers a tantalizing menu full of delicious goodness. You can read the full menu and enjoy their delightful website, HERE.

Established in 1997, this Southern Utah gem has become another reason people visit and enjoy St. George. With the friendly wait staff and speedy service, the Bear Paw Cafe is more intimate and perfect for small business meetings or a romantic morning out on the town.

Why not treat yourself and your special someone to a breakfast of tasty waffles and some serious luxury by snuggling up to a table at the Bear Paw Cafe. You'll thank me later.

And don't forget to contact Renae Stucki when you're ready to start shopping for your new home!