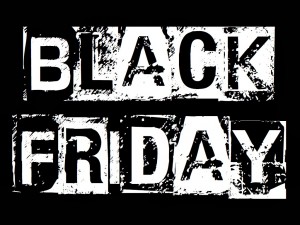 Renae Stucki Realtor wants everyone to play it safe Friday during the popular Black Friday shopping madness. While surfing online, we found this interesting article in the Los Angeles Times with tips for having a safe experience. You can read the article HERE.
Afterward, come back here and read our advice… Our 5 tips for having a rewarding experience…
1. Plan Ahead – make sure you've scanned ads and know what you're going for. If it's a doorbuster item, call ahead and get a store map of where things will be located in the store prior to showing up.
2. Prepare To Wait – Take fold out chairs, snacks and things to entertain you while you wait in line. Most places, like Walmart and Target will hand out numbers to people in line to make sure no one butts ahead and the people who are there get what they came for. But you can't leave the line.
3. Need Two Items, Bring Two People – Going for more than one Doorbuster? Make sure you have someone to stand in another line for you or you'll only end up with one of the items you're after.
4. Check Online – Sometimes sales will start online faster than they do in the store. While you're in line waiting for something, don't be afraid of checking online for that item. It might become available for purchase faster online and you can buy it, and move on to another item.
5. Make Friends – Making friends with people in your line is always a good idea. After the sales start, some of them may be going for other items you're going for. If you agree to help each other, you can go after one thing while they go after another. Helping people fill their lists will help you fill your list as well. Be sociable, say hello.
And call Renae as well. There's no greater gift than a home for the holidays. Let Renae make your dreams come true today.